Recession has badly affected everyone but it still has not affected builders and architects. Take for example this Floating City which is an engineering marvel. It can house about 6,300 people and just the greenery weighs about 400 tons. It has the world's largest 'at-sea' swimming pool and that weighs about 500 tons. About 2,800 people are working on this unique ship that is also going to be almost like a city on the sea.
It is being touted as the world's largest passenger ship and is called the Oasis of the Seas. It will have trees, gardens, shopping complexes and many other things you would not expect on a ship. It would also have 18 stories of buildings on it. It would cost about $1.2 billion to build it.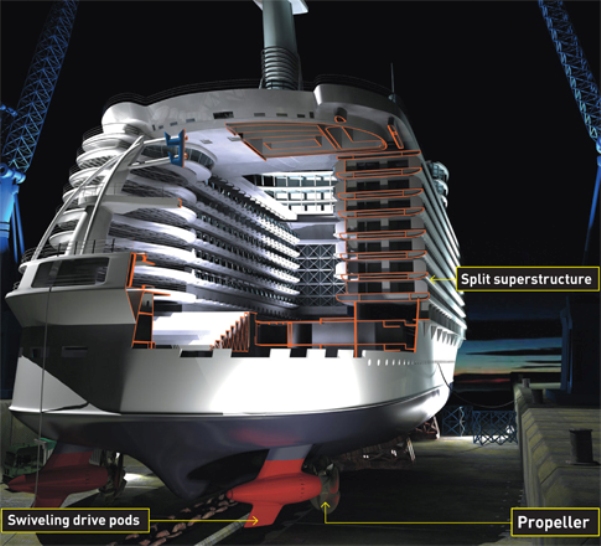 I am sure you would want to sail forever on this awesomely luxurious and massive ship that is almost a city in itself. I would say, these are the things that bring a smile upon recession stricken losers that need to grow up before it hits harder.