There are many things that man cannot still do, though he claims to have reached the skies. One such thing is staying alive without breathing under water for a long time. However, Ricardo Baiao has designed the Phantom. The Phantom hold five minutes worth of air and isn't much but I think it is still better than having to die 5 minutes earlier if you don't know how to swim.
I would say, learn how to swim before you get one of these and even if you did, use it only in case of emergency. Five minutes worth of air is not going to do much to you. However, the design looks clean, sleek and interesting, which means it can actually look good when you are wearing it.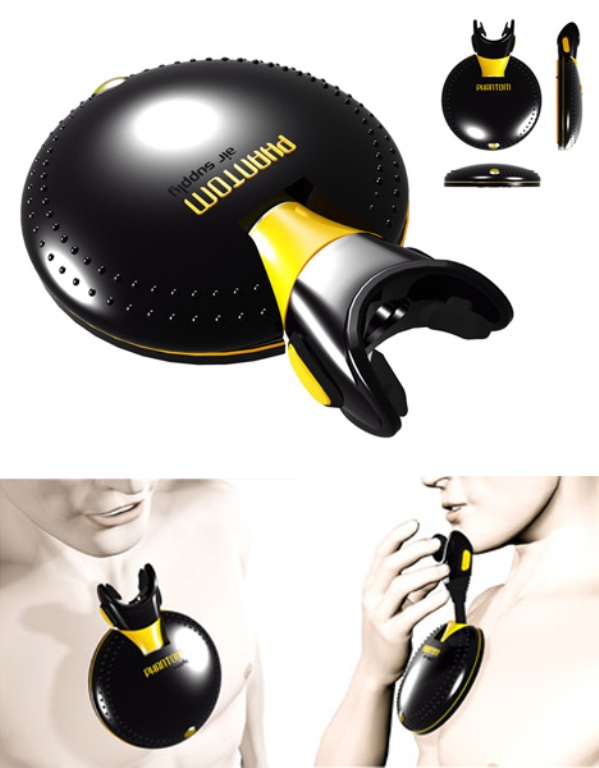 However, the product somehow does not convince me and it needs a lot of improvising. Firstly, it must hold more air. Secondly, it must also have the ability to be manipulated and controlled by the user. Third, it should be available and manufactured; otherwise, all these discussions would simply go waste.
Via: YankoDesign