Â
Sometimes, mere feel-free imagination and creativity can produce wonders that fit your pocket, yet can be flaunted in style. Yong Hwan Kwon has designed little e-diary that looks, chic, is new-age and meant to be flashed around.
In reality it is a multi-purpose gizmo, it is a phone, a canner, a notebook and a drawing board, all packed into a little case. In a way, it's a blend of digital diaries and touch-screen mobile phones.
What's so special about the seemingly ordinary gadget? Fix a printed paper, a greeting card, or maybe that important document you cannot flick, and it will scan it instantly.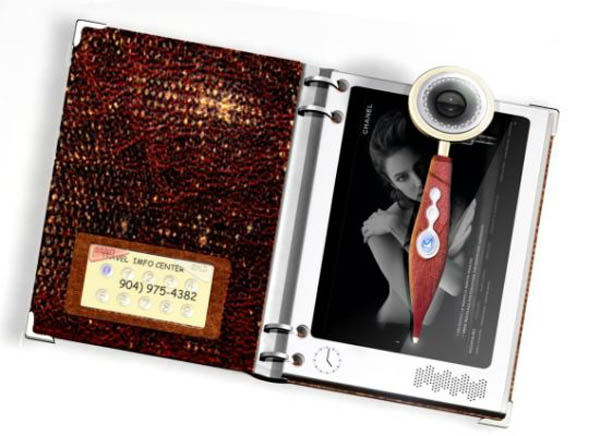 Call it a pocket-size scanner! Never heard of a scanner of this sort before. Certainly a far cry from those huge xerox and scanning machines we are so used to gaping at.
A version of stylus called the e-pan attached to it, can be used as a camera and also to store images. The e-diary's primary purpose is of course that of a diary. To record daily experiences by using the e-pan.
With the e-diary, you can message, and make video calls too.
Via: Coroflot