Perhaps, the most chaotic area in our undersized apartments is what we call the 'kitchen'. The irony is such that when we use it, there is no enough space and when we don't, it eats up a lot of space. For such a strange yet common problem, Grotheer Sven and Alex Schulz have the solution. Called '360┬░ of cooking', this concept lets you use a fully equipped kitchen that spreads out from a single column. The beauty of this idea is such that when you are not using the kitchen, the whole thing can be concealed in the same column.
And being a folding kitchen does not mean that it lacks in anything. You will find cupboards, drawers, an oven and a refrigerator equipped with a freezer all sitting pretty ready to be used. Among the extractable segments, the designers have included a basin, a cooker and wortops in a range of sides and heights.
Coming to the compact circular structure, that hides our kitchen mess and gives us more space to breather in, it is available in a whole range of colors and modifications. The advanced┬ customization option is also available.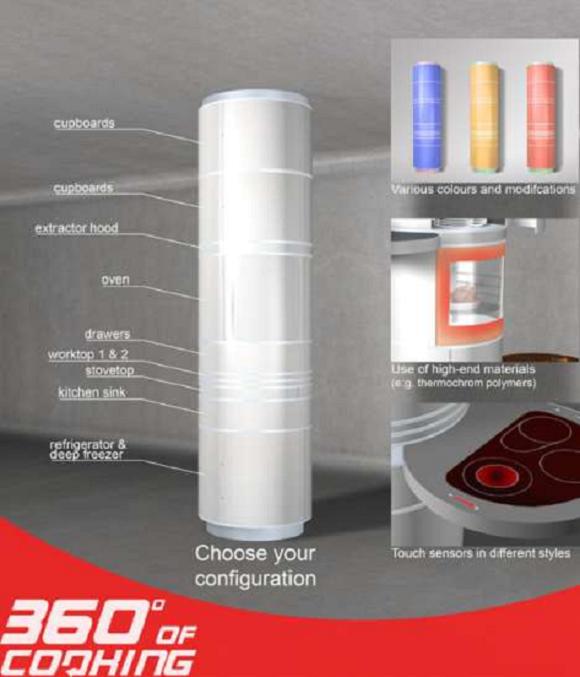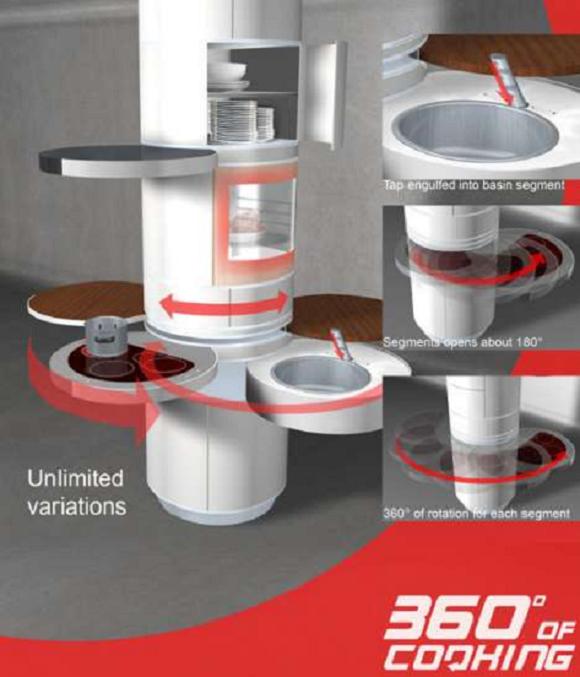 Via designboom