The idea of eating a cold lunch is never an appetising thought unless we just want to pig out on a cold club sandwich and a bucket of ice cream. Especially since the winter has set in, we all want to eat our grub nice and hot. So let's all get together and thank Thanko for being the first one to worry about the well-being of our tummy and come up with a USB-powered lunchbox.
The lunchbox come equipped with an integrated heater to keep the contents warm. And it has no restrictions about the food it can keep. The choice is yours starting from Sandwiches to a full blown meal. All you have to do is just make sure that that the plastic container that you use to store the food in is of a certain quality and grade, lest the heat might cause an adverse chemical reaction.
Frankly, some might be worked up to see a little bag that can make heat. But 60C is barely warmer than a cup of tea. Well, definitely not enough to kill bacteria or grill a steak beyond rare. But then won't we be expecting too much, because isn't that an office that we are eating at!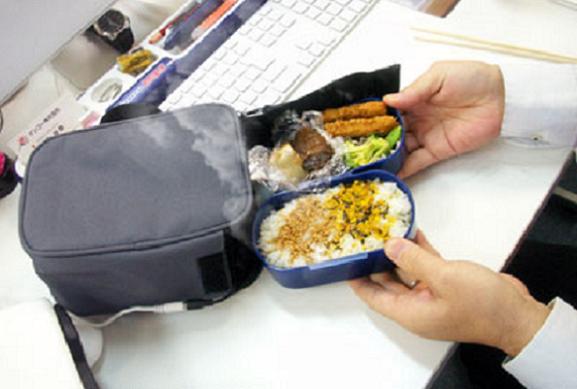 Via tokyomango,¬ thanko & techdigesttv