The use of precious stones in clothing goes back centuries but it isn't often when you see a piece of clothing that is as aesthetically beautiful as it is exclusive and expensive.
Jaded by Knight, luxury fashion house founded by designers Noah Dayani and Michael Amiri, is known for their individualistic styles. Built by an understanding of fashion from every corner and street of the world, the fashion house is famed for creating impressive clothing for the elite population. The coming month sees the release of a brand new luxury jacket from Jaded by Knight, the Swarovski Wing Leather Jacket. Lined with a custom silk print, the wings on the jacket are hand embroidered and then studded with over 8000 crystals. The shimmering crystals against the background of black leather create an entrancing effect.
Jaded by Knight will be creating only 50 pieces of the Swarovski Wing Leather Jackets which would be sold for about $6,000. I'm guessing Steven Tyler has already pre-ordered one for himself.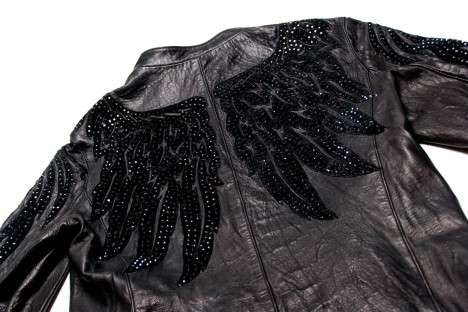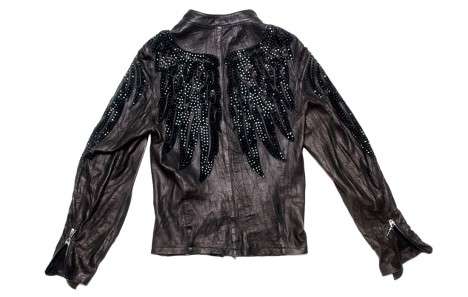 Via: Luxuo