The National Association of Music Merchants, NAMM, is the most popular music products trade show by far, held in the first month of every year at Anaheim, California. The NAMM show this year sizzled not just with great music products but one of the most popular ladies of the music world, Alicia Keys.
Alicia was present at the show to promote Alicia's Keys, her new digital keyboard. With the intention of designing a keyboard that can attract musicians from different backgrounds and made available at an affordable price, Alicia collaborated with sound engineers and programmers to create a keyboard that can digitally reproduce the exact sound desired by the musician. Though favouring her own baby, Alicia also took time to play the Yamaha AvantGarde electric grand piano which resonates with sound when played making the music physically palpable.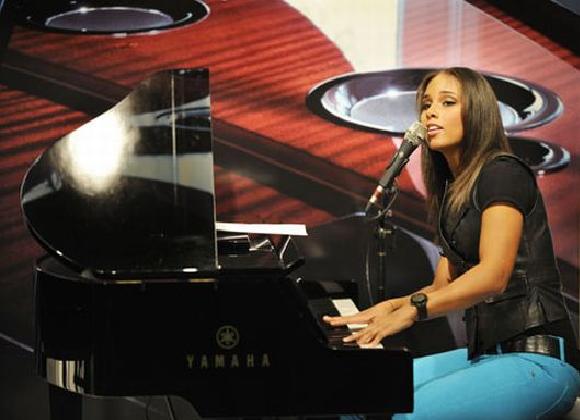 The AvantGarde's digital samples have been recorded by the Yamaha CFIIIS concert grand which create the tactile vibrations via three resonators. Alicia referred to the AvantGarde as a friend and you could strike a bond with it in July. If you have $20,000, that is.
Via: DVice/PrWeb