At a forum, we recently found a white chrome plated Mercedes Benz that almost looks like it is painted in gold. However, apart from this, not much is known about the car or why it was painted so graciously. The car is definitely the property of an oil rich Middle Eastern merchant and must be parked outside a luxury hotel in Abu Dhabi or Dubai.
I would say, this gleaming piece of car would attract thousands of onlookers and if you are the kind of person who would look for attention, this is just for you. Perhaps if you visit the forum again, you would get more information when the thread creator posts back. However, the one who posted the photographs did not seem to know the difference between 'white gold' and 'chrome'.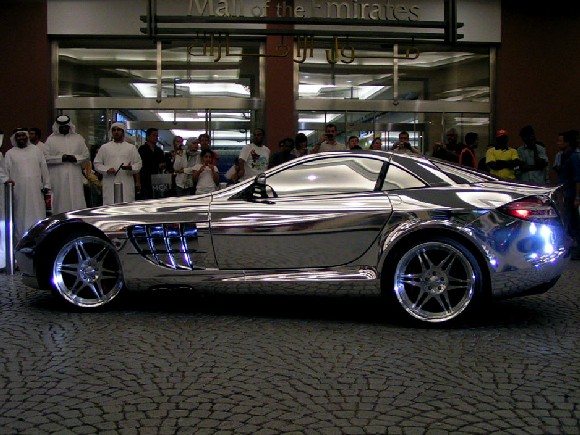 So perhaps that says a lot about the credibility of the car itself. Nevertheless, the car sure is eye-candy and will impress many people with its shiny and gleaming armour. I bet this car costs hundreds of thousands of dollars. Recession time doesn't seem to affect these filthy rich oil merchants.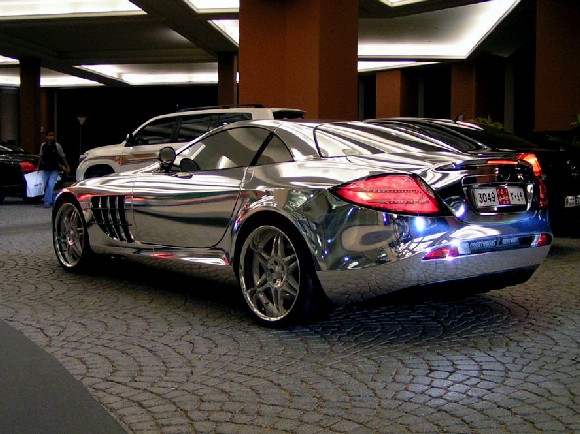 Via: DJLuv