Famous Scrabble expert Derry Hinch is a very happy man this Christmas. Well, why wouldn't he, after all he got himseld the ultimate Christmas present — a 60th anniversary Scrabble set made up of Swarovski crystals. Purchased at eBay for a whopping figure, which is going to the St. Jude's Medical Research Hospital in Tennessee thanks to eBay's generous spirit.
On finally taking the massive game, weighing 150 kg, home with him, Hinch was of the opined that he had thought a rich man would buy it for his wife. Even at this point, Hinch did not reveal the amount he paid except that he kept on deny he didn't pay $30,000. By the by, it cpst Hinch a little over $2,000 to airfeight the game to Melbourne. To this he laughed and said that he should have bought a car instead.
For the uninitiated, Hinch is not only an expert over Srabble but has also dedicated two book to the boardgame. And the Swarovski crystal Scrabble he is the porud owner of ha smore than 30,000 crystals, each selected meticulously to match the signature colors of the hand-crafted Scrabble board.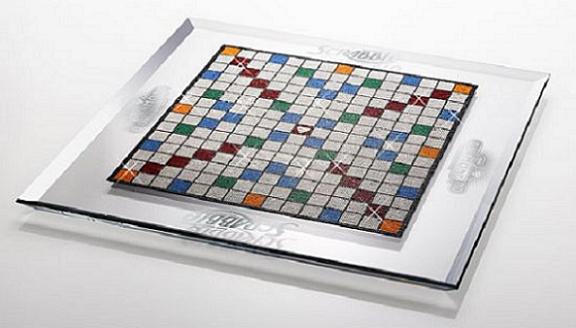 Via news