Philips has come up with a wonderful something that fits perfect with our modern lives. We are talking about the Daylight Window concept that has created waves all over because this design lets you control the ambience of your room, make it in tune with your mood and have enhanced views of the outside. You can even time it to wake you up in natural light with a special sound. And the artificial light also helps counter jetlag and re-energizes.
The proposed window is being designed so that it finds a place in all kinds of different scenarios like office, hospitals, schools, homes, airport lounges just to name a few. Let's give you a sneak peak into the ones we took a fancy to.
1. Hotel Room: The window is full-sized that allows daylight to flood in yet partially obscuring the outside view with pleasant patterns like the foliage of trees.
2. Hospital Room: This room is like any typical hospital room but the moment the doctor steps in, the room is transformed. The bed rises to a height more suitable for the doctor to examine the patient while one wall becomes a projection screen onto which the patients records are displayed.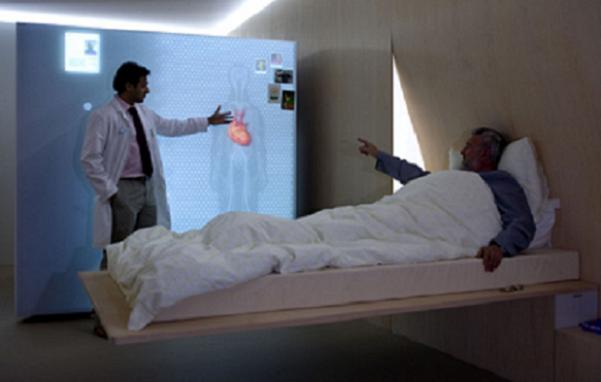 3. Pregnancy Room: This is heaven for all parents-to-be what with this room providing a new experience in fetal ultrasound imaging. The pregnant mother is made comfortable in a chair and a simple wrap-around stomach belt peforms the ultrasound, the images of which can be seen on a wall that has doubled up as a projector screen.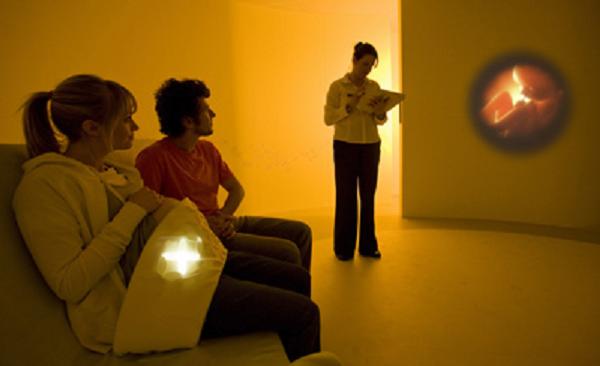 Via blogspot