LEXUS has always proven the idea that the associated products for the elite and the super elite and no one lesser than that. The LEXUS SC430 Shi-crystal vehicle looks almost like a dream. The car comes with Swarovski crystals all arranged in a unique pattern which results in the mind blowing vehicle that we can see in the image.
As many as 300,000 crystals have been used to adorn this particular vehicle and its fit for any damsel from the fairy tales we have always read. However, the car is packed with the latest Japanese technology which only proves the fact that it's not just the crystals but also technology which makes this car truly awesome.
I sometimes wonder why the Swarovski crystals have become so popular and if one day we shall see books for the rich kids adorned with these bling stuff. Well, just a thought, not to be taken seriously.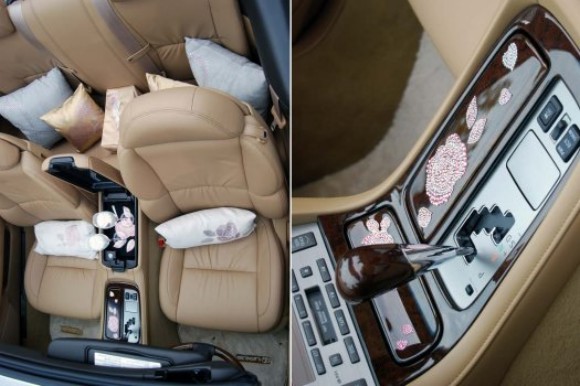 Via: Yam