Frederic Sofia has designed the 35-H Lounger which almost looks like a dream come true. The couch is almost neurotically luxurious and I haven't come across anything that looks so impeccable. The couch packs in all the art and technology that is possible to create an armchair or a couch.
This piece of furniture is a must for anyone who likes to spend long hours reading a book or even play games on a handheld. The armrest's controls are hidden to increase the aesthetic value and it all looks very clean and neat. The couch looks as minimalist and simple as possible but carries all the science and technology to keep you comfortable while you are sitting.
I can't help but fall in love with the white indulgence that would shame any furniture designer ever born. The products are available at the famed Ligne Roset store.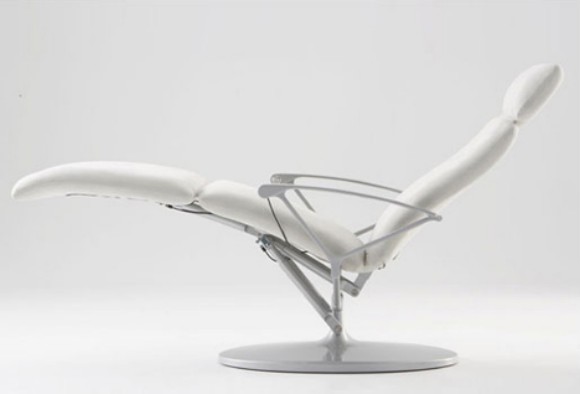 Via: YankoDesign