If you are tired of that boring old Ferrari you must try the new car designed by New Zealand's Alex Hodge. The guy has designed a slick looking car, which can seat only one person. The car, called the Hawk, runs on a Honda RC51 V-twin 999cc engine and can theoretically reach top speeds of up to 233kmph.
The concept looks like a cross between a bike and car and is definitely going to turn heads around. The vehicle is being touted to be lightweight and small. Looks like we don't have to drive those cumbersome and boring sports cars, which every other nouveau riche and yuppie guy drives around.
And I know the thought makes you queasy to know that someone else could be driving the same thing as you do. Hence, go get the Hawk. This is one such concept, which I am going to vote for and cheat too, by voting twice.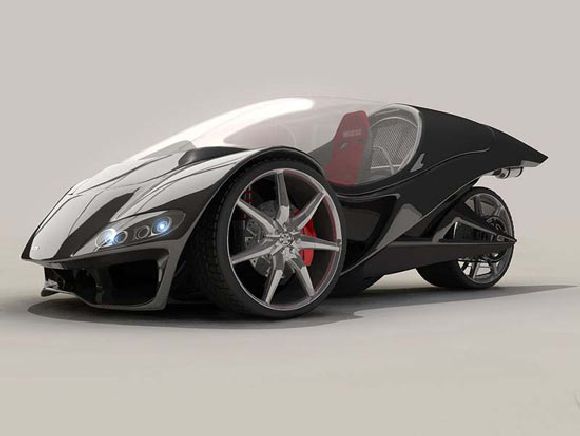 Via: Dvice/Coroflot