Don't we just love it when designers get inspired by nature! So, whether it is the amoeba-like Koochy Sofa by Karim Rashid or the mammalian Tunk Suspension Lamp by Dima Loginoff, they prove to be a value addition to our modern lifestyle. We already know that egg shape is back in style, as a symbol for birth, warmth, shelter and sustenance. First we had the delectable egg chairs and now it is time for an egg bed called LOMME (light over mind matter evolution) . Designed by Günther Thöny's under the brandname Thony Projekt, this innovative piece of furniture aims to re-invent sleep.
The egg shape is doused with all the ingredients for a refreshing sleep. Having studied the science of sleep for two years, you can bet Thöny's is an expert. That explains the senses of sound in the fully integrated stereo system with iPod dock in a protective sound-damping arc of the shell.
Then there are hidden LEDs which simulate sunset and sunrise along with a massage system in the mattress.
Experts were impressed and gave the coveted Red Dot Award to the product design. So, all set to sleep in heaven?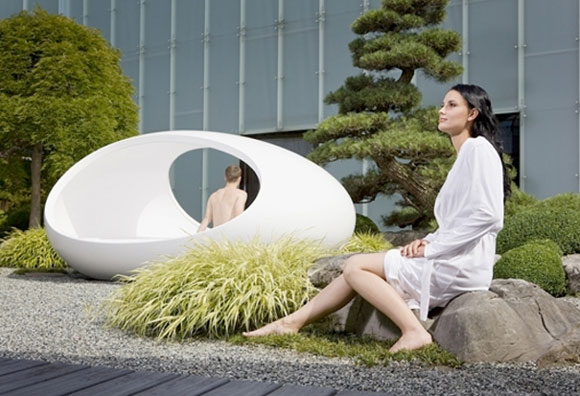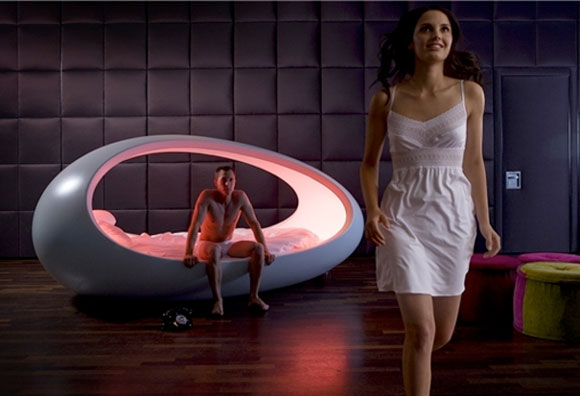 Via 3rings