Too goofy becomes cool! Yep, that is the funda if the Japanese electric car Eliica is anything to go by! Designed by a team of students led by Professor Hiroshi Shimizu at Keio University, Tokyo, the Electric Lithium-Ion Car (ELIICA) prototype has been around since 2003.
The design of the car is absoultely unique. It comprises of eight wheels with the axles one in front of the other. All four tires in the front turn simultaneously to give a good steering radius. Now they are working on giving the same edge to the rear wheels for easy parallel parking.
Promising an amazing acceleration from 0 To 62 in just 4 seconds, the Eliica surpasses even the Tesla Roaster. The Speed model was designed in 2005 with some extra techology that ensures longer range and better handling. The speed right now is 230mph, but the team wants it to reach 250mph and create a world record. On the other hand, the Acceleration model gives a top speed of 120mph.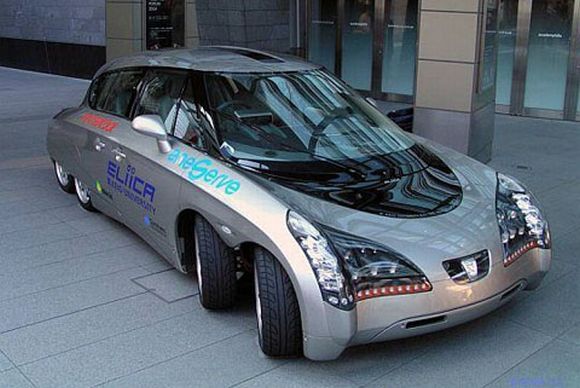 The development costs are around $400,000 but the market price (if the car ever gets there) is estimated to be close to $255,000.
Via zoomilife & trendsupdates