1981 Buick Regal: Adorned with Full Mullet Airbrush Mural!
Custom painted cars are a real delight as they give both the artists and the drivers a chance to sport a new style and display art on a canvas that reaches out to everyone on the street. This 1981 Buick Classic though is a lot more than the Full Mullet Airbrush Mural on top that makes it different and special. It also comes with power packed performance under the hood by sporting the original prototype Gale Banks Buick turbocharged V6 engine. If that is indeed the engine this 81 Buick is sporting (And we have no reason to doubt the claims), then this is more than worth its price tag of $200,000.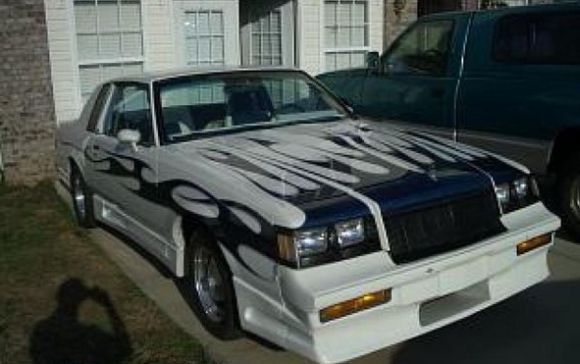 The car though is all about the custom mural job on top that really steals the show and makes it stand out from the crowd. If you have a liking for vintage wheels and like the combination of airbrush with powerful engine and plenty of tradition, then this 1981 Buick Regal is the car for you.
Via: Jalopnik