Music gives therapeutic relief to the body and the mind and its effect has been even acknowledged by the medical community. Music Therapy is a very effective form of curing many diseases that generally are disorders related to the mind and not the body. While some call it far fetched, even scientists agree that by the simple phenomenon of resonance, one can indeed stimulate the senses and cure ailments. It seems that the East has been in tune with such treatments for long and the West is only realizing now the benefits of such healing sessions of music.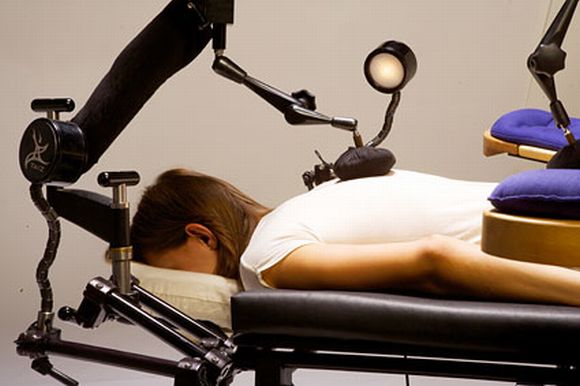 The patent pending Sonic Lounger is a state-of-the-art tactile sound system that provides a comfortable and ergonomic space to enjoy sound, music and vibro-acoustic therapies. The technology offers you a soothing massage that relieves you off all your worries with gentle music, massage and plenty of vibrations that are both stimulating and healing. The Sonic Lounger is your own personal masseuse that allows you to put your feet up and find nirvana after a hard days work.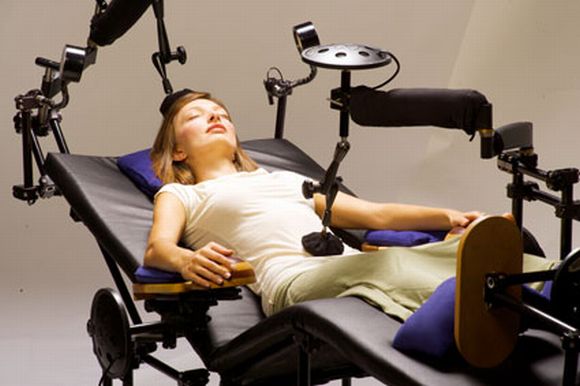 The Sonic Lounger is also space-conscious and will not really take much of your home up. The Lounger is fitted with special states of relaxation that include beta (focus), alpha (creativity), theta (deep relaxation or meditation) and delta (deeper levels of meditation or sleep). This is probably one of the best gift you could give to your body and mind. The Sonic Lounger will be customized to suit each person and will cost anything between $ 9K to $ 36K. Soothing your sense with special tunes indeed sounds relaxing!
Via: Taizdesign