If you are looking to make the best car purchase that will give you a thrill like none else, then you are in great luck as we have just the thing for you. This might sound like a bit of an exaggeration, but is indeed hard to contain yourself when you know that you are about to see an all-time classic, a legend, infact, of the car domain go under the hammer. The 1963 Ferrari 250 GT SWB California Spyder has quite simply no match in this world and even the Enzo Ferrari pales in comparison with the tradition and the grandeur of this amazing set of wheels. It is no wonder then that this one-of-a-kind car will be auctioned off for £3,000,000-£3,500,000!
The creation of Enzo Ferrari and Pinin Farina this magical car was recently put back in perfect shape and is in a condition that would allow you to seamlessly travel across the country on these vintage wheels. The car has a very special, retractable, gray silver painted hood and a car that typically represents all that Ferrari is. A 280 bhp, V-12 engine powered demon, the Spyder will not feel anything like driving an old car. The engineering precision of the folks at Maranello will put many of the modern cars to shame.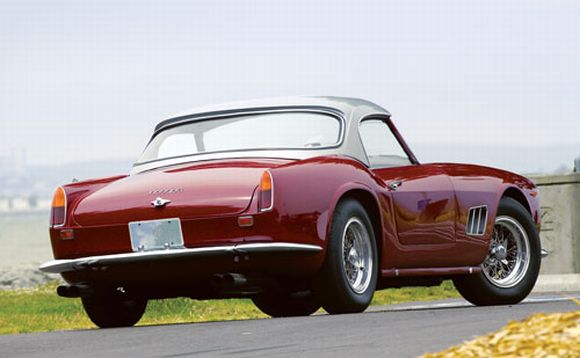 The story of how Pinin Farina and Enzo Ferrari came together at lunch and decided to create a street-legal Ferrari which will not only open the Maranello doors to more ordinary folk, but also give additional financial boost to the company's racing dream is indeed fascinating. Created to put perfection and engineering beauty into one flowing form, the California Spyder will hit headlines where ever it goes from here and for whatever price it goes. I know that I could sell my whole block and still not have enough money to buy this. But if you want to bid, do not miss this "once in a lifetime" opportunity!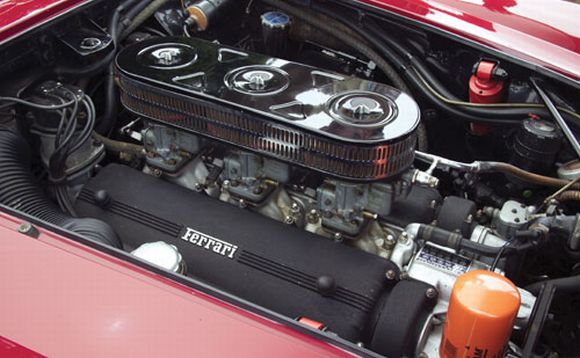 Via: Rmauctions