You talk about classes in airplanes and the immediate thing that comes to mind is this one episode in Seinfeld where Elaine proclaims that, "Our aim must be to build a society without classes" and so there should be no such bias on a plane. That might be too fare fetched, but the new Shell Seat from JAL Sky designed for the Economy Class tries to bridge that gap between the 'Classes'. This elegantly designed seat gives you comfort along with features that give the long and often boring plane ride a much needed lift.

The JAL Sky Shell Seat was designed with a "sliding shell" feature making sure that the seatbase scooches forward rather than the seatback tipping back. This gives more leg space to everyone around and does not actually bother the ones sitting behind you. Each seat also has La-Z-Boy-like leg support, its own power outlet, a 9″ LCD, and offers 20% more legroom than previous models.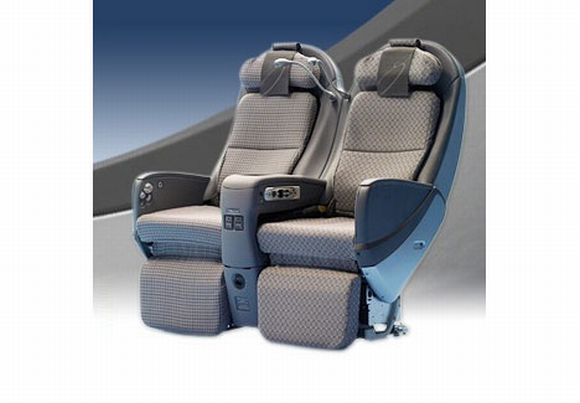 Long ride on an plane can be a real pain in the neck, especially for those in the economy class. The new seat surely deserves some mention as it makes use of ergonomic features and a very classy look. Hopefully many will enjoy the comfort of these babies very soon.
Via: core77