Jimmy Kimmel and his late night talk show Jimmy Kimmel Live are pretty popular by now and the No Rules apply is really catching on. But even the charm of the talk show host could not steal the spotlight away from this custom crafted scrabble board that is encrusted with over 30,000 Swarovski Crystals. Now all those crystals are surely good enough to even outshine the stars of Hollywood on a night the celebrated the 60 years of the game taking over homes across the world.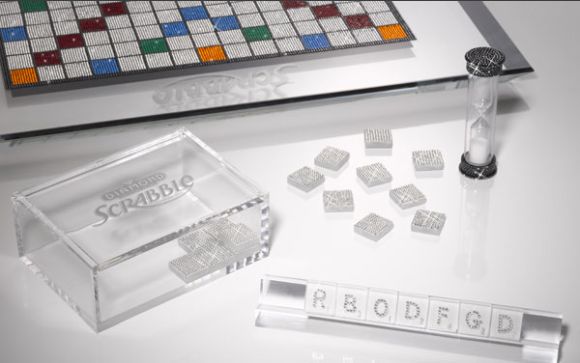 Scrabble is one game that no parent would mind their kids spending a few hours with and while it is no college football or even basketball, it sure has its own charm with the quality time it allows us to spend with our family. This Hasbro-designed, crystal-studded board is up for auction very soon and expect it to fetch some cash with lots of zeros in the figure. The money would be give to St. Jude Children's Research Hospital as charity.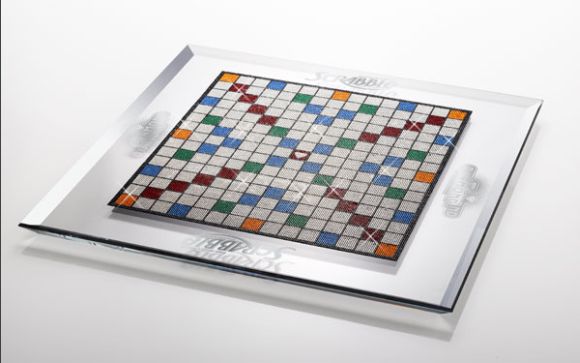 Jimmy Kimmel and his partner Daniel Kellison faced off against Seth Green and his partner Skeet Ulrich in the only match to be played on this board. You could be the next one to play on this sparkling board, so just start bidding for it. If not for the sake of playing on it consistently, then at least for the great showpiece that it would make in your living room!