This one's for the rainy days, the sun-blazing afternoon and those times when you were too lazy to go to the golf course. To that, Golfotron says, not a problem because they shall bring the golf course to you! With a strong offering like the Golf Simulator, the brand is raving up good reviews.
The idea is to provide a relaxed and realistic form of golf suiting one's convenience. The Golf Simulator is powered by Sports-Coach Systems and is equipped with the latest and very hip GPS 3D Custom Play Program. Yep, there will always be a camera behind you to capture the ball travelling down the fairway.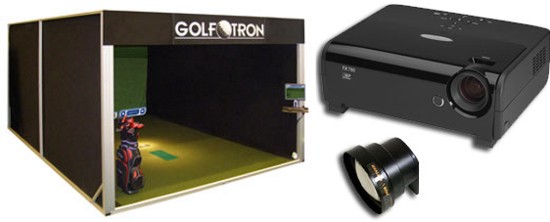 As part of the complete golfing package, you will also get a Sports-Coach Powered Simulator Mat, a GPS 3D Simulator Program with unlimited courses, an aluminum extrusion enclosure with a black fire retardant canvas, a rubber cushioned grass-like carpet, a silent projection screen, a PC system with Windows XP, a 17-in TouchScreen Monitor among others. On top of all this, Golfotron will provide you with free updates once you purchase the system.
Via golfotron