If you fancy riding a black jaguar then you need to race, not the live animal, but to lay hands on the one of a kind motorbike that is shaped to look just like the wild cat!
Acclaimed designer Lee J. Rowland has surprised everyone with this latest project of his. Working with the well-known super bike pioneer Barend Hemmes, Lee has been using his brilliant engineering skills to design amazing vehicles. This cat bike is limited to just 'one' exclusive piece with the number plate "CAT 1" and the jaguar cat logo that you are bound to cherish. Built with 1200cc Buell 97 S3 Thunderbolt engine, the air intakes and exhaust system are custom-engineered to suit the cat profile. The black body made from high-grade stainless steel and fiberglass finished in ultra-high-gloss ebony polyurethane lacquer gives the perfect desired Jaguar look to the bike.
Stingray covers the seat of the 360 kg, 2.3 m bike. If your bank account holds £320,000 ($567,000; €404,000), then you can think of owning this sole piece. Exhibit the look of shear power, grace, and fear with the Jaguar!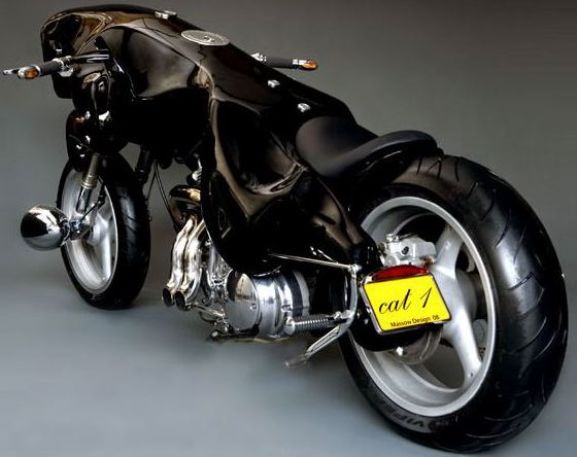 Via Book of Joe