We are well aware what a bunch of crazy moms can do. I think that would apply to campaigns alone if our limited knowledge is anything to go by. Surprise, surprise! A group of moms in the UK are extremely busy auctioning a full-size Roman ballista on e-Bay.
Believe it or not, but the whole deal is no figment of our imagination. The ballista or should we say catapult was recreated by a team of experts at Carpenter Oak & Woodland in 2002 for a BBC programme called Building the Impossible. The efficient workers kept all known records in mind to the utmost accuracy. The firing was successful too.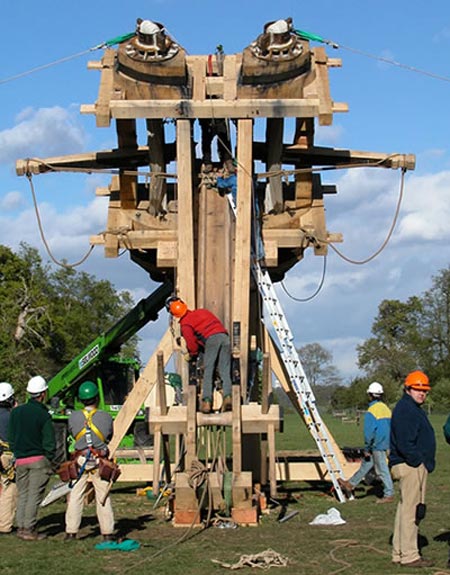 Weighing around 12 tons and standing 7.5 metres tall, and 8.5 metres long, the ballista is believed to be one of its kind. 120,000 pounds were spent on its construction. Bidding starts at 25,000 pounds. At that rate the giant caty means some serious business!