Ever wished to have your kitchen by your side every now and when you felt hungry? Maybe you are at the receiving end of your answer. The ultimate adaptive cooking table is meant just for the internet generatio where every individual has his own lifestyle. Nicknamed Coox, this cooking table is designed by Antoine Lebrun France allowing the user to cook and eat wherever they are in their house. The design of this table is based on the theme flexibility for diverse and complex generation.
This flexible cooking table can become an extension of the dinner table to accommodate your guests easily. You can easily adjust the height of the table to suit your needs. Antoine designed Coox, a simple appliance which allows each user to cook in accordance with his own lifestyle. Coox lets you to cook at your desk when you work, near to your couch if you want to chill, or with your friends around a coffee table. One can also keep close to their guests instead of cooking alone in the kitchen.
The wheels allow you to easily move this product from a room to another one. Thanks to this product, the user doesn't have to break his current activity to cook and eat. Cooking never seemed so easy!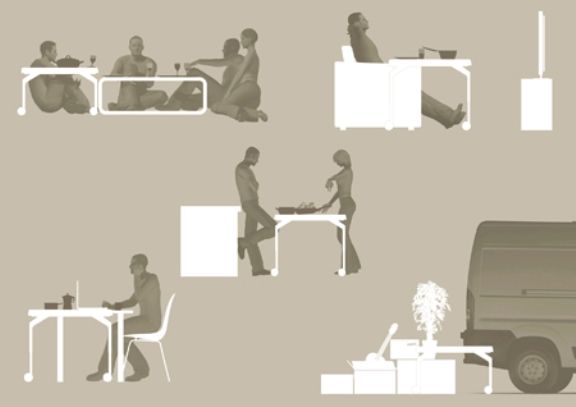 Via tuvie