FoilJet MR1: The Motor Mermaid For Green Lovers
In for an exhilarating ride on water in a green fashion? Here's the eco-friendly FoilJet MR1, designed by Matt De Bellefeuille, which is a unique concept vehicle on water that gives you an awesome ride and helps reduce water pollution. It uses a distinctive technique in which its foils, located under the hull of the vehicle, act as wings that propel the vehicle completely out of the water. Befitted with an electric engine ruling out oil spills in case of an accident, this wonderful water body is appendage with safety features such as a simple switch to shut the engine down. To operate the Foiljet, the rider will simply lower the foil beams and accelerates. The hydrofoils will then start to act as wings making the vehicle foil borne & prepare it to ride smoothly on water.
Combining the efficiency of a motor bike and that of a sail boat, this water body is sure to offer riders a whole new experience. With use of hydrofoils and a 48 Volt motor, the Foiljet is certain to be one of the most efficient vehicles on the water and an eco-delight at $15,000.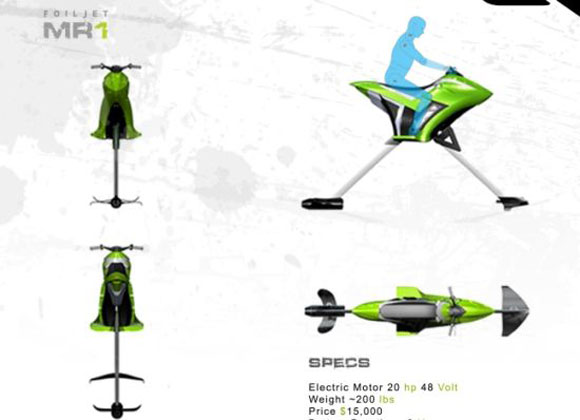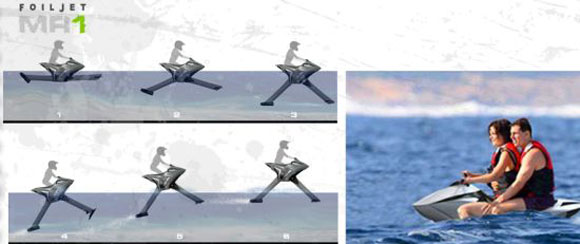 Via Gizmodo / BallerRide