Having glared at the countless money-oriented mobile phone models and blingy editions; its time to appreciate some innovation with a dose of cell phone designed using wood. Christened as Maple wooden phone, its appeal is similar to that of a piece of wood until you feel this fully functional handset. Structured using African Blackwood, the Maple edition measures 4.5 x 10.4 x 9.8 cm and comes equipped with features detailing MP3 player, digital camera plus not to mention that standard calling and texting services.
Sporting the display on the back of the phone, it becomes noticeable only when you glide the phone. Its touch sensitive sensors are always inviting your inputs, thanks to the capacitive touch expertise.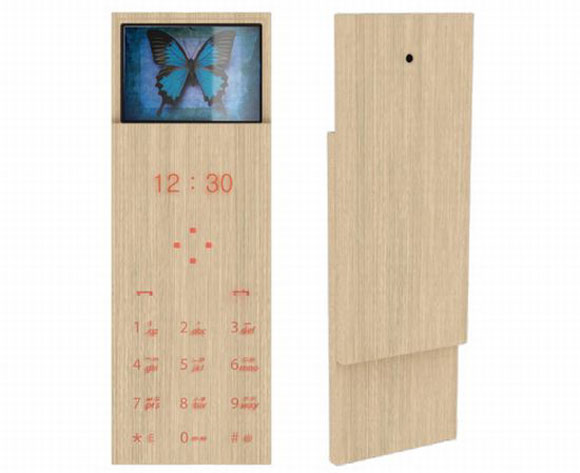 Before you loose your heart to this mobile phone designed by Hyun Jin Yoon and Eun Hak Lee, let me just share it with you that the handset is currently a concept only awaiting the prospective manufacturer to infuse life in this dead structure by staying within a budgeted range.
Via GadgetsBlog / CameraPhoneplaza