Till date we have witnessed scouts veiling their cameras and scrutiny gears within pens, cigarette cases and lighters and Maxwell Smart was caught shrewdly concealing telephone in his shoe. It's not only spies but we came across a funny rather exciting form of footwear's i.e. sandals that carry liquor. But now overshadowing it is the latest offering of ArchPortTM Shoes by Matt Potts, which can be used as revolutionary TV prop, never even thought of in television history. Potts dealing with this creation have ventured into incorporating a wallet feature (detachable) into the arch of the sole with a port-like look, hence adding a lot of sense to his company's name ArchPorts.
These shoes would surely create a buzz in the market with growing passion for innovative products. They are open to house cash, credit cards, ID, keys and other random items. Good part is it allows you to confiscate the contents without taking away your shoes. The soles are assembled using lightweight polyurethane and EVA materials, providing a higher level of comfort via its cushioning. Measuring one-inch thick, this could be a slim addition to your short-height personality. The durability of the shoes is tested to have a life of five-years. Available in slider and flip-flop style, the shoes are vaialble in small, medium, large and Xtra-large size.
The patented sandals and athletic shoes by Potts offer space for mobile phones, GPS transceivers, wireless MP3 players, batteries, heaters, and other pool of gadgets. The very idea clicked company founder Matt Potts in 1989 while playing tennis. Well if such creations tempts you then go ahead to enjoy a sip from a wine bra (bra stuffed with wine).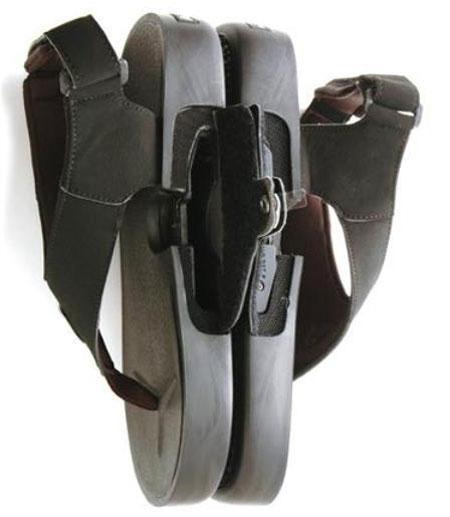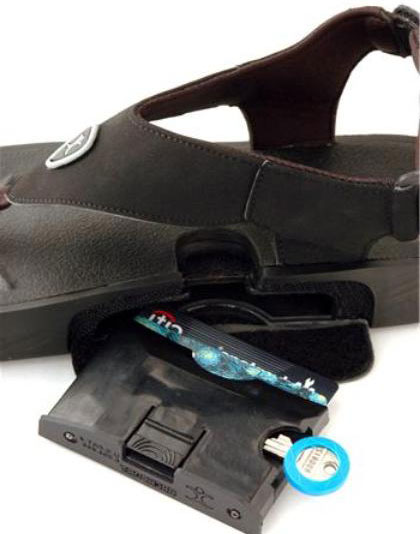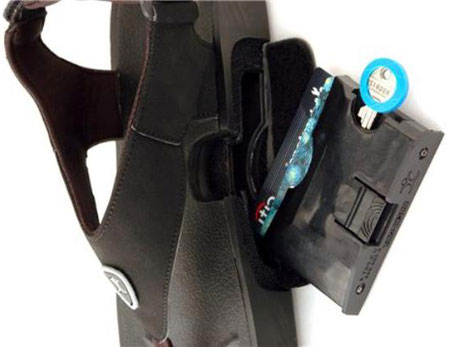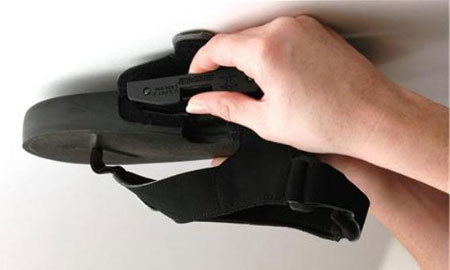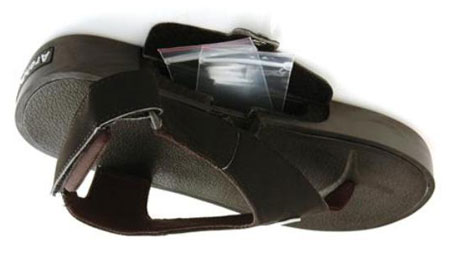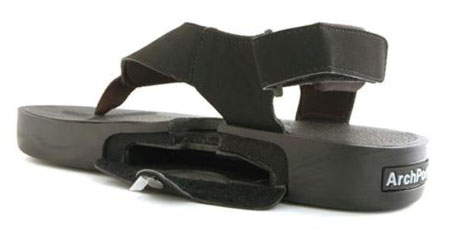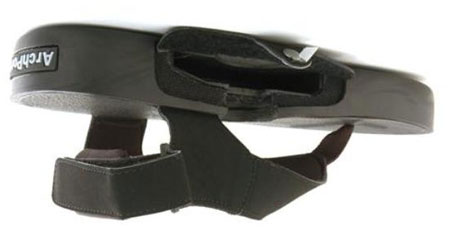 Via GPSDaily