sPult Remote Concept Can Be Functional!
May be designers' will get bored of developing an absolute universal remote control but we as prospective customers or window shoppers consume their creation as our daily feast. Days back I unveiled the concept of universal remote with little knowledge that I am expected to pen down another edged-out remote concept from sPult before you. The lingering issue with the concept or functional remote control remains the embossed buttons on its face that makes us nervous than being enthralled. Doing away with that argument, stands here the "sPult" channel surfer by Yurii Smitana Perfilov claiming to be the most simple and elegant design ever.
The sPult wipes away all the sporadic buttons and sports' the needful ones. Stimulated by the iPod's spool wheel, this efficient parcel has an integrated scroll variant for channel surfing. Other highlighting features include an easy preferred selector, volume up-down button, mute button and power button. Thanks Yurii for making us come across such creation and generating hopes that life can be easy as well!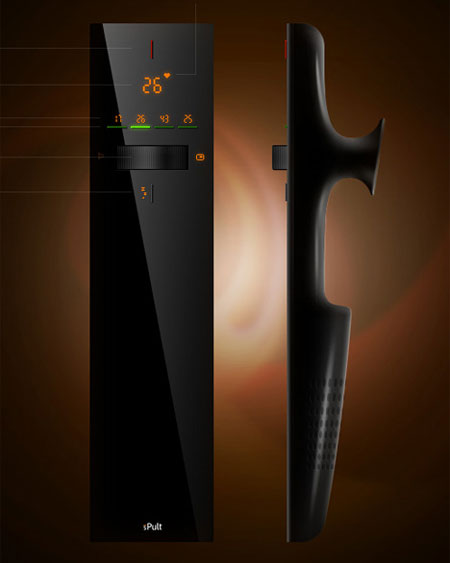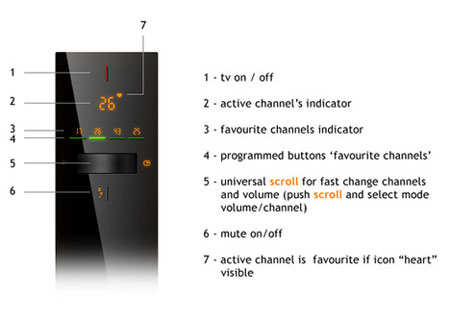 Via YankoDesign