Futuristic concepts hardly touch reality and feel fortunate if your most-wanted thingamajig becomes functional. Whilst in February we featured Disney's creation of "Home of the Future," built in 1957 with an indication about the under-processing of another Disney's Innoventions Dream Home along with other big technology moguls to be completed in May. And now with running June the elite edifice, which is a collaborative effort between Disneyland, Microsoft, HP, Life|ware and home-builder Taylor Morrison, is behaving no less than a celebrated advertising campaign for its feature-packed products than any standard "home of the future." Announcing the grand opening of their new Innoventions Dream Home located in Tomorrowland in Anaheim, Calif, this futuristic hi-tech dwelling sports state-of-the-art technology-driven luxurious setting of getting domestic jobs done, practically without someone elating a finger.
The reach of its inter-connectivity feature is not restricted to only family members but also to the amusement and information world at large. The Innoventions Dream Home is an invitation for guests from all age-group who are curious to keep their fingers on revolutionary in-home technologies. The illusory Elias family of this Dream Home is expected to greet all guests by June End. Activated via RFID tags, the entrance of these creatures into the room would alter the lighting preferences, play different music and all slapped LCD picture frames exhibited various images (all networked). Each room in integrated touch panels that allows interactivity via streaming HD feeds and HP media servers running Microsoft's Media Center.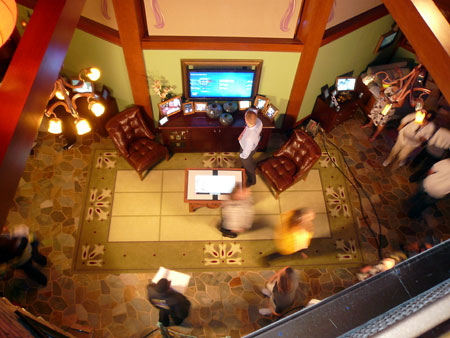 Another interesting feature of the house is the magic mirror installed in daughter's room that dons virtual outfits on the user in real time that is complimented by the youngest son's room occupied with two projectors and a host of mechanization to build the story of Peter Pan comes alive. The hi-tech kitchen chooses not be ordinary and hence sports a voice-activated HP TouchSmart PC that reads recipes for you while cooking. Other specks include a 100-inch rear-projection screen of a Star-Glas-like material in a home theater, a 7.1 speaker system for aural distinction and the Microsoft surface postioned in the dining room is worth stealing a look. Currently, the house is inviting limited visitors and it was disclosed in February that the digital house spread over 5000 sq ft of floor space may cost $15 million.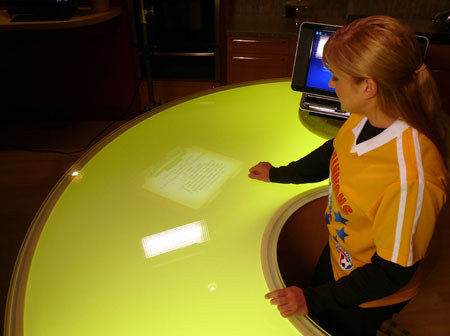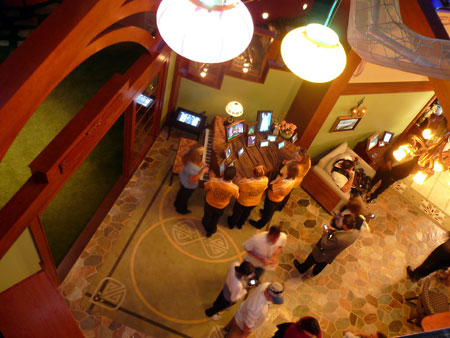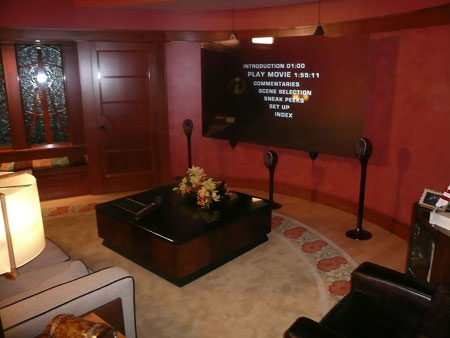 Via Hemagazine/Gizmodo/ NewLaunches