Lately covered Ego lifestyle's diamond notebooks created a buzz that their desire to enjoy the monopoly in the luxury market of notebooks became apparent. But little was anyone aware that they sooner they have to face a tough competition. Offering other range of revolutionary models, stands Singulum, the german manufacturer engaged in development and designing of deluxe notebook cases.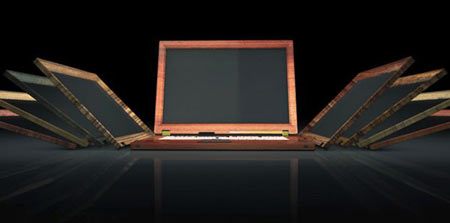 With notebooks cases designed using high quality wood and keyboards bathed in 24 carat solid gold, their collection is priceless. Its artistic design matches well with superior tech specs detailing core-2-duo-processor, Windows Vista, Ethernet, DVD recordable plus a 15.4inch screen, thereby exemplifying the perfect blend of design and engineering.
Singulum is designed using a singular block of wood with every piece undergoing a special fabrication tool. Before I happen to skip, the case, ivory and golden keys are all hand-built. For sure, every single model aims at calming down the high-end wishes of hi-tech customers who values design.
Interesting models: