King Tut Inspired PC Casemod Breeds Egyptpunk!
I wish King Tutankhamen would have been alive today (may be for a while) so that he can take the honor getting buried in this extraordinary PC case mod stimulated by his famed self. Developed and designed using 68 pounds of hand-hewn sandstone tiles, wherein rooted clusters of turquoise, calcite, lapis lazuli, coral and cornelian glitters invite attention. The EgyptMod PC is an offering by Chris Kramer that relies heavily upon the antique Egyptian graphics and is imprinted with obscure hieroglyphs and festooned with phony trinkets to provide it an entire magnificence enjoyed by an ancient ruler.
Folks, it can be seen as the first incursion into the embryonic Egyptpunk DIY association. If you haven't realized its worth until now, then the fact that 200 hours of manual labor have been invested on its craftsmanship says a lot for the creation of this fine specimen!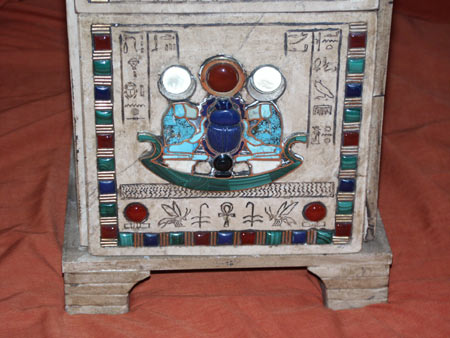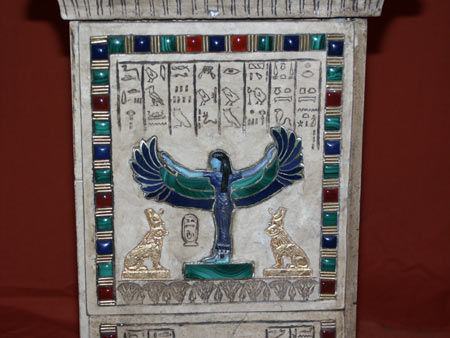 Via TechieDiva/ Technabob