Zaya, an Abu Dhabi-based real estate corporation has commenced its first of many property luxurious ventures. Known as Nurai, it is an impressive private community of limited edition resort beach-front estates and water villas standing on the ordinary island off the coast of Abu Dhabi. Having roots attached to Arabic word "nour" denoting light, Nurai is enclosed by pure waters and ringed with unspoiled sandy seashores. Positioned at the northeast of Abu Dhabi, the island is set in seclusion away from the crowd of the city life yet is only minutes away from the mainland.
Spread over 130,000 sq.mtr, the island is expected to be shaped like a fascinating and deluxe resort and elite private residential estate, consisting of one boutique luxury lodge resort equipped with 60 suites, 31 beachfront manor and 36 water villas.
The colossal project is am association between New York based Studio Dror, led by Dror Benshetrit and the Paris-based firm AW2; both accountable for the blueprint of the lodge. Those interested in resort beachfront property can pick from two designs viz. 'The Shoreline' or 'The Seaside'.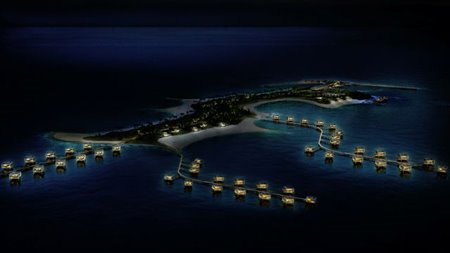 The seashore estates would comprise of six bedrooms, seven bath, private beach and rooftop garden constructed over geography of 12,275 sq. ft. On the similar lines, the seaside estate would feature five bedrooms and six baths. Other highlighting features of the property include garden, infinity swimming pool, concealed service quarters and al fresco bathe. Anticipated to be open in 2010, the price of the luxurious residences start at $30 million.
Interesting insights: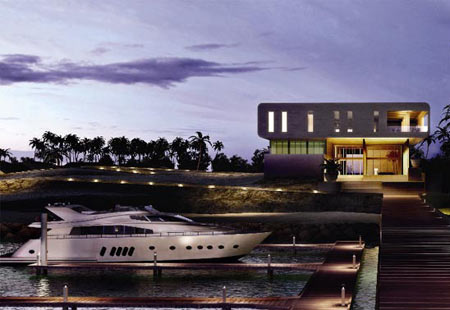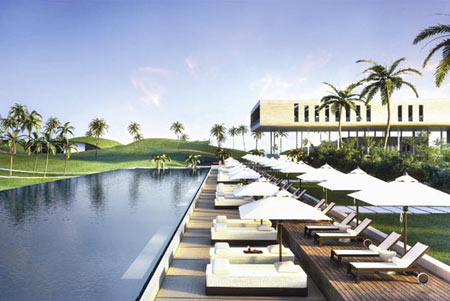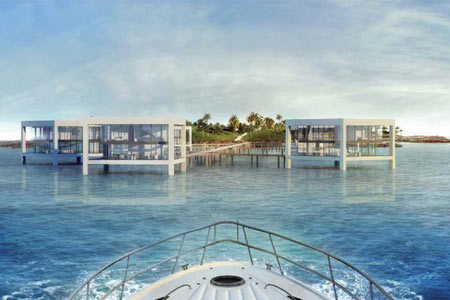 Via Zawya/ CoolHunter