John Webber 'Indiana Jones' Gold Cup Would Bring Home Fortune!
Measuring 51/2in high, this gold cup features two alike female faces facing opposite directions with their foreheads decked up with a snake motif. During his childhood, John Webber used to feel scared on the very glimpse of this cup. In early 40's, John inherited the cup from his grandfather William Sparks in Taunton. Thinking it to be made up of a brass or bronze, Webber deserted it in a container and looked at it only lately while shifting house.
Then he provided this cup to the British Museum where connoisseurs identified its age and the fact that it is designed using one piece of gold. Coming month, it would be up for auction at an anticipated price of $78,000-$150,000.
More: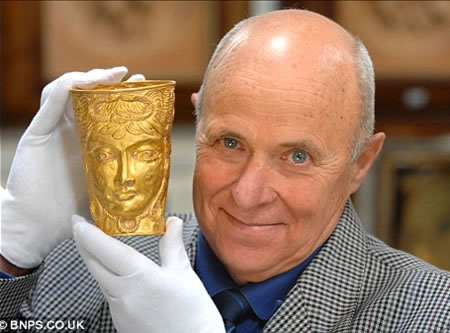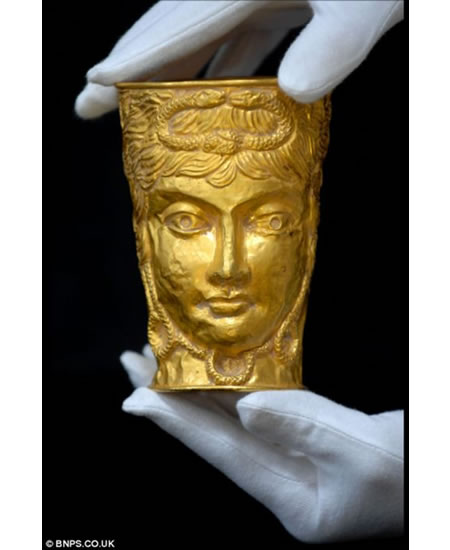 Via LuxuryLaunches