Teckell Crystal Foosball Table Is For Filthy-Rich
Here at EliteChoice, we introduced you to the gamut of foosball tables like Jared Arp limited edition foosball table and interactive foosball table. And standing neck-to-neck to all these exclusive foosball here is another worthy pretender. Falling under the Teckell collection, the tables are available in different editions with all featuring a crystal frame with gleaming aluminum players, thereby enabling them to take the honor of world's most expensive foosball tables ever produced.
Albeit there is no word disclosed about the pricing of this product as the design company chooses to be tightlipped for now. This again is a clear sign about the amount of fun a foosball enthusiast can expect from this Teckell collection. But at the same time eyebrows are raised about its donning with crystal as it would limit the expected fun from any standard foosball table. Well, it is a perfect fit for sharing a glass of champagne while in the company of foosball table.
Interesting pics: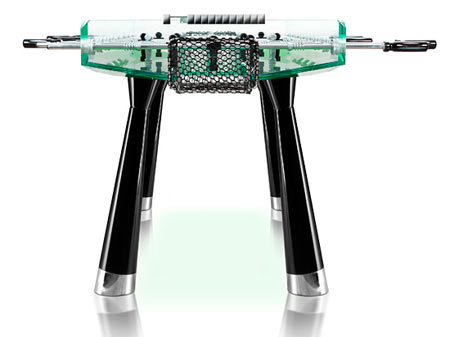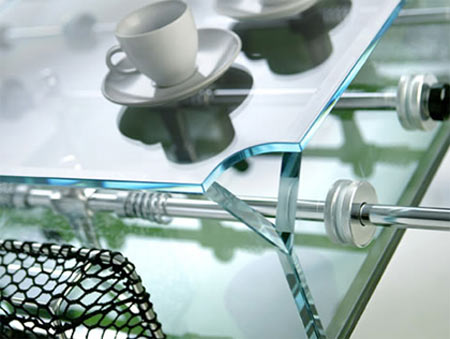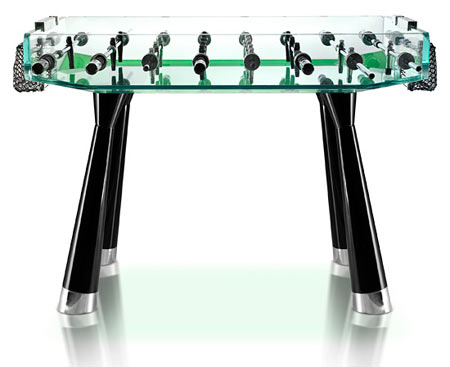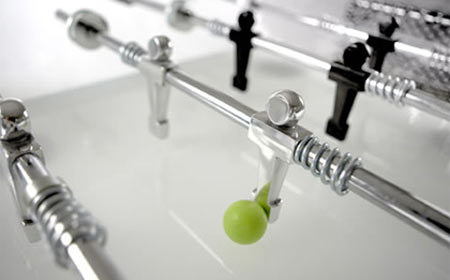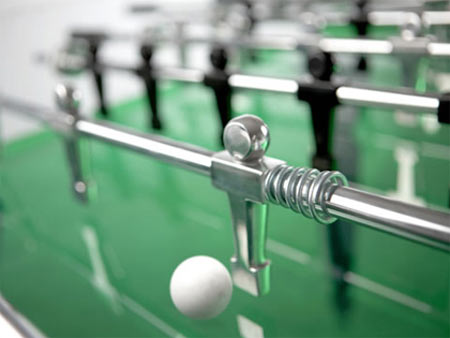 Via Dvice/ TrendsNow