If you analyze deeply, then we are on the verge of a new commuting age where coupe seems to be too bulky and incompetent considering the traffic-clogged cities and motorcycles too perilous and inflexible to become a big question against your survival. Then what next possible solution can be mediate? Possibly, their hybrid nature can be your savior. How about an automobile with a car appeal running on four-wheels, something that is not much wider or heavier than a bike with a feature to tilt for stability around the corners.
If asked Australian inventor Phillip James, then you would be offered with a revolutionary product that respects all your needs. The internal combustion version of his "TVA Gazelle" tilting 4-wheeler will make well over 100mpg due to the intrinsic USPs of the vehicle design and to your much surprise its steering wheel is absolutely isolated from the front wheels due to the Gazelle's radical new steering and handling system.
James is reaching the concerned manufacturers in India and China to develop a functional product out of this vehicle concept and it is anticipated that the production version would cost less than $10,000. It seems to be a great solution with eco-friendly touch for coming years of revolution.
Interesting pics: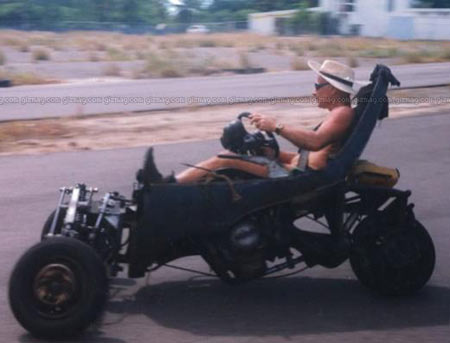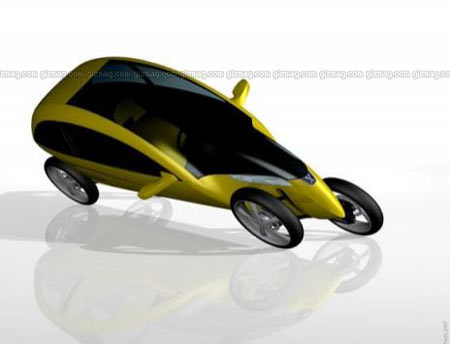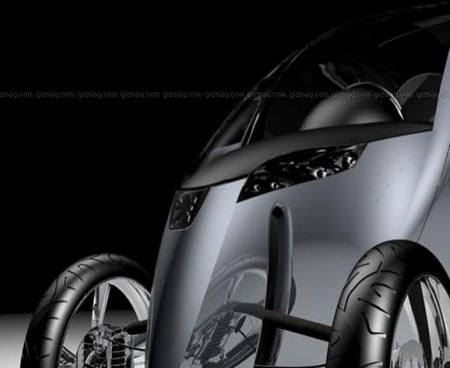 Via Gizmag