Want to enjoy spa, massages, saunas, facials, loofah rubs, swimming at a single place? Here you go! Inspa World is a five-story 60,000-square-foot funhouse located in the College Point neighborhood of Queens, N.Y that labels itself as a "spa and water park." But this description falls too short to define it if you consider Rory real experience or mine virtual. Overlooking Long Island Sound near the Bronx-Whitestone Bridge, it costs only $30 to get in.
While check-in, each visitor is asked for a credit card in return of which a wristwatch-sized electronic bracelet is given (blue for men, pink for ladies). The watertight bracelet mechanically opens individual lockers for one's shoes and clothes. Visitors then clad themselves in a spa uniform to go upstairs to the co-ed sauna and restaurant floors. The place offers separate changing rooms for the upstairs co-ed pools.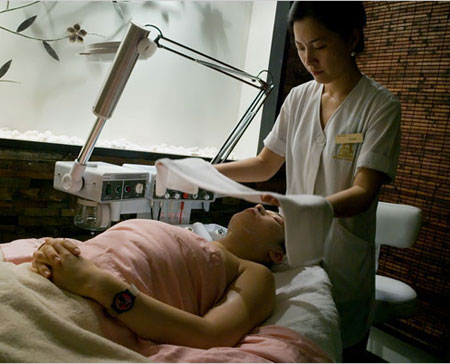 It features two large outdoor pools flooded with water jets and bubble jets aiming at massaging your every body part. You would be glad to know that besides sun bath, it offers you a pool with integrated hot tub. It also offers facility of typical steam rooms and saunas downstairs for men and women.
There is also a possibility of taking a facial in a private booth or a massage with a view of the locality. The food court at sauna floor offers a salad bar, a sushi bar, hamburgers and French fries, Starbucks coffees and Haagen Dazs ice cream. Whilst the top floor of the Korean restaurant serves you with meat and noodle main courses, with countless other dishes for about $12. Developed and designed by architect and owner Steve Chon, almost $25 million was spent upon its construction and is hoping to install another 19 with next one in Dallas.
More Pics: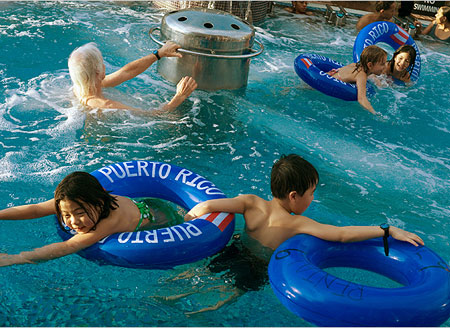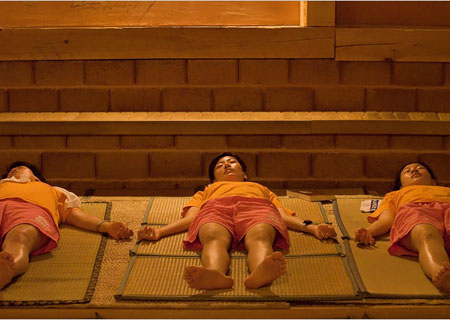 Via NYT