Can you think of constructing a house amidst walls of two buildings? May be no, just because of the simple fear factor attached that it would be too doomy. But ask those creative architects who have lately completed one-such project. Featured above is a revolutionary four-story Alley House, smartly erected between the walls of two buildings in Antwerp, Belgium. You would be surprised to know that the distance measured between the two structures was only 2.4 meters (7'10″) wide; and architects took it as a unique experience to bend their design expertise. It is segregated like this: The ground floor of the house features an office space, first floor is the dining floor, and lounging and living is fulfilled by second floor with a unique bedroom on the third followed by a roof that is an ideal place to enjoy the scenic beauty of the city.
The face of the house facing the street is layered with glass only, but if you wish to get one designed for you and aren't in a mood to publicize your privacy then you can consider really hip curtains instead of glass.
To fulfill their desire of living in an urban center, they have to compromise on space and if the nature of compromise is of this kind then one would choose to go with it. Living in a small-space is being seen as a practical solution in urban places.
More pics: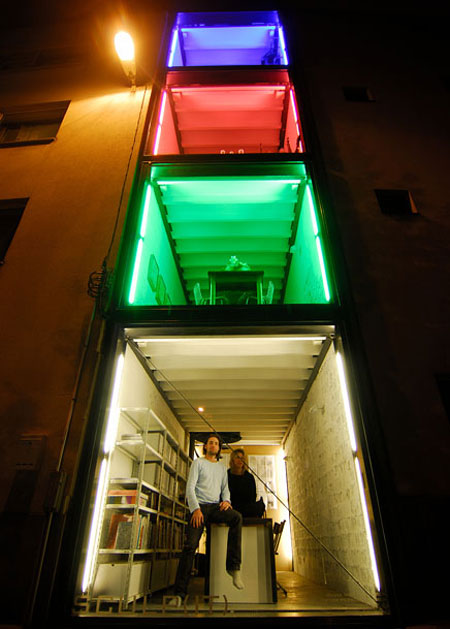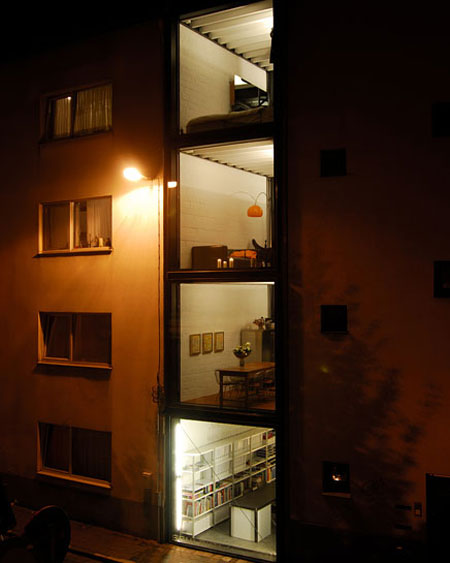 Via Archinect/Likecool/ Gadgettastic