Pirate Ship Bed For Your Pro-Active Kids
If your kids are so fond of the Pirates of the Caribbean, how about getting them one home? Pinch yourself, as this is possible with a custom-built bed right from the Pirates of the Caribbean that unfolds as a play area. This is one thing that your kids would surely welcome. Seemingly pirate ship from a distance, this Pirate Ship Bed is all set to welcome only kits. Adults not allowed for simple reason they won't fit in!
It dons the similar authentic pirate ship appeal and credit for that goes to its wooden feel, which is offered by a forward deck with a sail, working portholes, a wooden anchor plus four cannons on peak. You can also opt for a brass bell that comes as an on-demand accessory with this designer bed. But someone has rightly said, luxurious comfort doesn't come cheap and following to this rule, it demands $6650 for an ordinary edition and $8050 for a complete version stuffed with bells and skulls.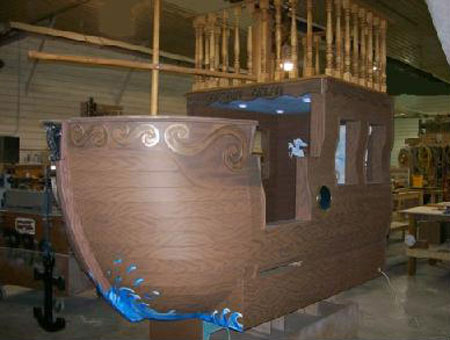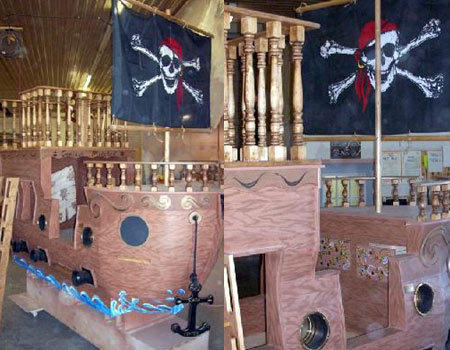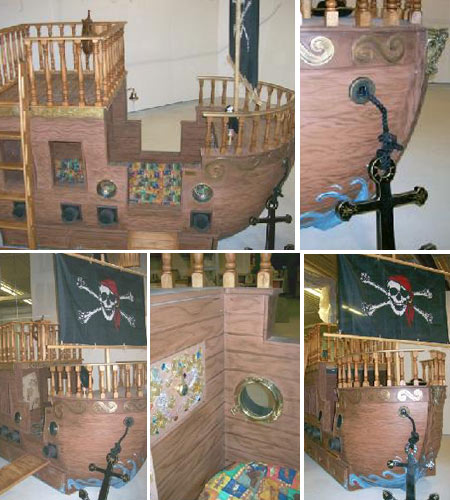 Via CustomPlayHouse/ NerdApproved