The very name Skylge suggests that it's a Dutch breed. Built in 2006, Skylge is a striking nautical ship designed in association with Holland Jachtbouw yard and Hoek Design. Skylge features a carbon rig, carbon-spectra sails and a profound elating keel. The integrated huge cockpit and an elevated deckhouse delivers both outdoor and indoor banquet. Under the deck, there are four en suite guest cabins. Measuring 140 feet 11 inches, she has a room for a squad of six. Listed through Edmiston, the yacht is retailed at 14.95 million euros.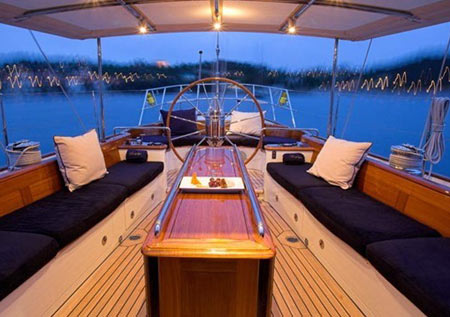 Check out the gallery:
To know more about the specks and features of this yacht, check out the article at Showboats International.