Mobitat Aluminum Capsule Offers Luxurious Mobile Living
Call it MObi or the Mobitat, this complete mobile luxury solution is the absolute reinstatement of a 1978 Sovereign 31′ Airstream Land Yacht." Developed and designed for today's filthy rich travelers who cannot see any other way to spill their wealth but travel, it features the expertise and offers a complete green ambiance together with countless comforts.
To name some: Rich walnut, stainless steel, cafe Mohair, Corian, flat panels, white leather, Hi-def LED screen, smart technology, surround sound, state of the art plumbing fixtures in addition with revolutionary appliances. Running on environmental technology, this elite form of luxury would take you anywhere and anytime.
Check out the video: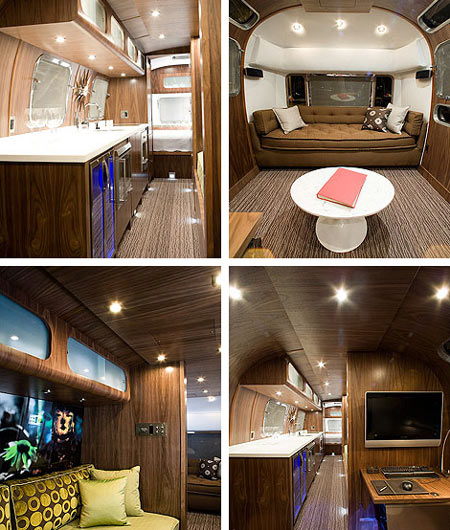 Via Mocoloco