Limited Edition Arturo Fuente OpusX Cigar, an Expensive Addiction!
Count the desires falling in the list of expensive addictions and limited-edition Arturo Fuente OpusX Cigar would surely top the list. Touted as the rare breed of cigar available globally, the cigar marks the 30 anniversary and is one of the only Dominican Puro's produced. The cautious production of Fuente OpusX is the result of the Fuente family's ingrained ritual to never rush the hands of time. Truly ranked as world's finest, the increasing demand leads to its utter shortage. Initiated in 2004, the Opus 22 is a limited edition box of twenty-two Opus X cigars that the Fuente family has designated all net profits to the Cigar Family Charitable Foundation, a charity recognized by Carlos Fuente, Jr. to grant humanitarian support to the people of the Dominican Republic.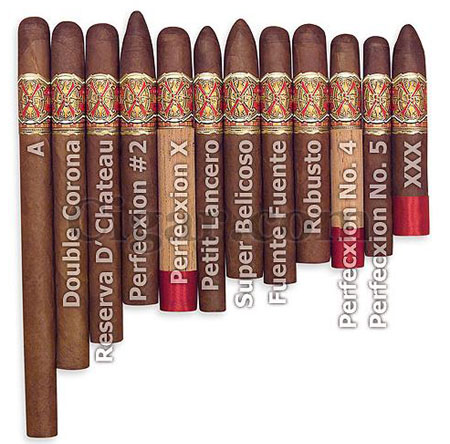 Now you can also contribute your share towards this noble cause by taking these cigars worth $750. Each cigar comes with a different aroma with a commonality of perfect taste and quality.