Those who have a heart to spend outrageously to contribute their share to the ongoing eco-friendly drive can materialize on this upcoming opportunity. Designed by Brazilian designer Hugo França's eco-friendly furnishings are targeted to don the interiors of your home with elegance yet in an earthy manner. Hugo whittles strikingly essential fittings from redundant Amazonian Indian canoes and plunged Pequi trees, dating back to 1000 ages ago.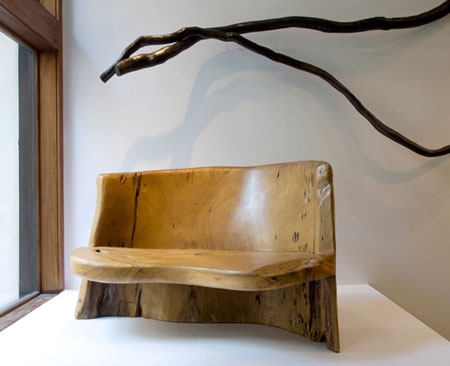 His wide catalogue packed with offerings comprises of low-slung coffee tables, chaises, lounges and gorgeous room dividers. But this earth-consciousness drive can set you back for an implausible sum of some tens of thousands of dollars.
The demonstration is up through 14 June.
Via GlamBlogs