All antique lovers, kindly lend your ears here. Your hunt for an absolute blend of distinctively purposeful work of art, shaped in stainless steel and striking hardwood can end here. It would be a feast for the admirers of contemporary design who love installing functional furniture at their home. Demystifying the mystery, I am pointing towards the limited edition Monarch Billiards' Cherry Hill Pool Table ($72,000) that is specially designed for your game room. This revolutionary billiard table offers a postmodern twist to your conventional décor.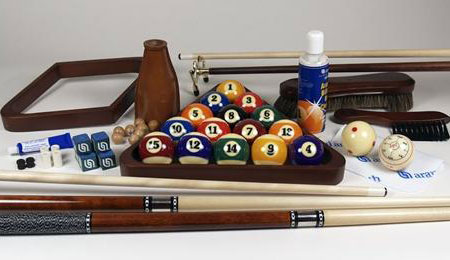 This is surely a 21st-century construal of ages-old staple that comes in a striking symphony of refined and cultured stainless steel, African teak wood, and leather that not only instills its setting with a tone of grace and vibrancy but offers endless hours of entertainment for your respected guests.
Structured in a pyramid-style base, the pool table features high speed K-66 profile cushions, 1″ thick slate playfield and much more.
Dimension:
9′ Regulation Size Pool Table (50″ x 100″ playfield)
63″ W x 113″ L (outside dimensions)
Via RobertReport