Till date we have come across various multifunctional sets of furniture counting ingeniously disguised sofa cum bed, custom-built hookah tables, TV mirrors, hanger chair cum inflatable table and many others. And we gave them their deserving share of honor.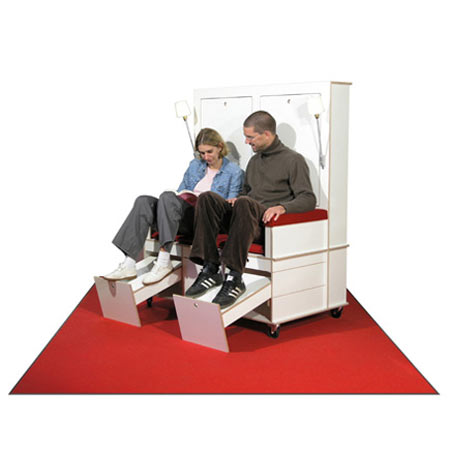 Today, the interesting update to this category is done by a 3 in 1 piece called Lese+Lebe. Designed by Nils Holger Moormann, this seating enables you burn your stress while relaxing with a cup of coffee and browsing favorite books right here. The flipside of the two-seater is structured by the shelf itself. On either side of the backrest, a plank can be creased down as a board.
Secreted under the bench are expandable footrests and drawers that offers a lot of space for storage.