Folks, you might feel like flying high after this installed Jet but don't mistake by considering it as any supersonic jumbo jet or UFO. Even to my much surprise, it is a house designed by Jérôme Olivet, who considers the great Philippe Starck, without whom this creation won't have been possible. Dubbed as Jet House, a very glimpse of the house would convey the vibes that it is moving fast despite its stationary nature.
Its even molded tangible configuration is connected to a clanging structure pad, tethering its heaving form to the earth for a long time.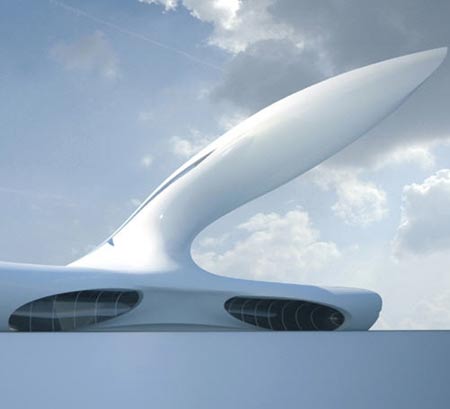 Dive into the picture gallery and feel the stay in this two-story structure, attached by an elevator. Olivet style of designing looks no less than "biomorphic," its ethereal shapes are so curved and aerodynamic, it has a soothing effect. Perhaps, any engineer would agree that building rounded shape costs more expensive.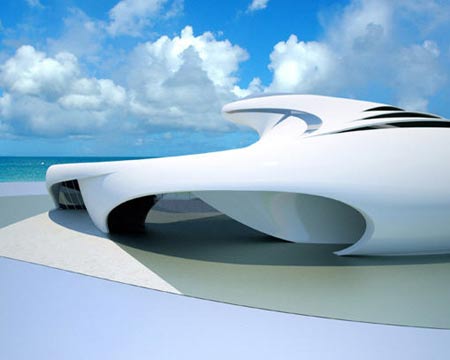 I am just hoping that whoever would add reality element to this glorious house near the sea should erect it accordingly that it demands a worthy and budgeted cost.
Gallery:
Via Dvice/ Trendsnow