Ladies, if the monotony of your make-up kit kills you then it's a call to mar that monotony. Upgrade it by adding, replacing, removing or substituting the existing accessories and here is a worthy entrant: WWII compact, the latest offering exemplifying the inventiveness of Salvador Dali's standard designs. Structured in partial gilt on silver plate, this "Bird-in-Hand" compact invites all fashionistas and leaves them with no choice but to endure its easy accessibility and intricate creation.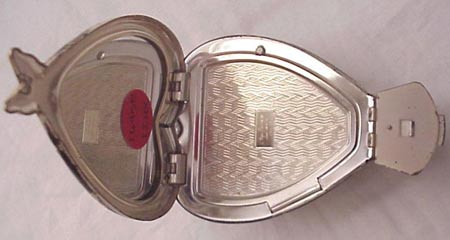 A small push at the tab positioned on the tab would enable you unbolt the bird, which then unfold the base of the tail where powder is stored or pills are accommodated. Otherwise, push the head lightly and there opens a small compartment that gives a due amount of respect for your lips (lipstick house). Agreed, the compact is visibly battered for more than half a century of use but plus point is bruising to its polish adds to its appeal. It features original puff complimented by all new closures that makes it your foremost choice to keep all the branded accessories inside it.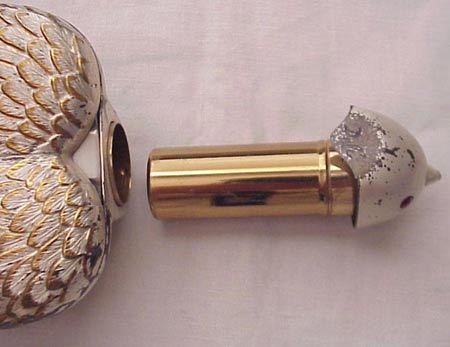 It is now seen as a glorified symbol of Dali. Those interested shall get ready to lose the weight of their wallet by $1,695.
Image Courtesy: RubyLane