I am crazy for new and latest bags, clutches and purses. My mania for hand bags is such that I want each hand bag or clutch that exists, to be extremely rare and so much different that ordinary people can not even think of possessing them. If you love bags like I do, then this piece is really made for you; to satisfy your longing for a bag which is so much 'different' than those which one can find any where.
This designer bag is elite and luxurious from its very appearance. Among the elite too, only a 'select few' would be able to appreciate the beauty of this 'deviant' bag; the bag which does not conform to the style of common trend. A mundane buyer would definitely shove it off, thinking that people would ridicule her for carrying a bottle instead of a bag. But, that is where the beauty of this product lies. This exclusive bottle bag has been designed by Devi Kroell, and is, therefore, meant for the elite group of society. It has been exclusively made in Italy.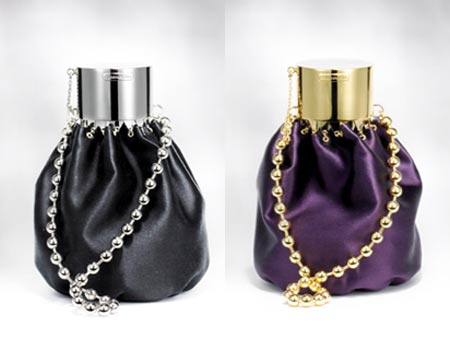 The bag is made from good quality satin. Its dimensions are 3 ¼" x 6 ¾". it is available in a variety of shades, such as, purple, gray, black, gold and silver, but i like this saffron colored bag very much. i love its design and the whole appearance is so lovely. It is available for $1290.
Via devikroell