We all remember King Arthur inviting all knights around renowned 'Round Table' during his time asking to bring peace and tranquility to the nation. But little were we aware that a furniture accessory could be erected on the same line. Yeah, don't take me insane as this has been successfully done.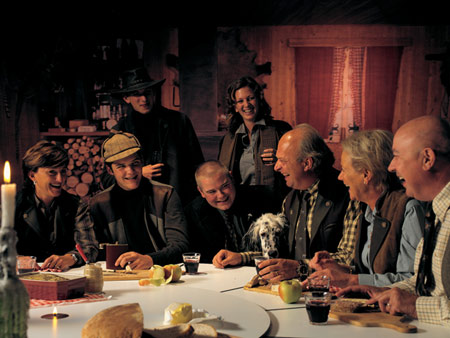 Featured above is a table symbolic of justice, equality and joy in life. Arthur is a table crafted to arouse unity, parity and communiqué. It is available in three sizes housing 8, 10 and 12 persons. It enables each of the person to face each other and is ideal for family dinners or executive meetings. To be precise, the maximum distance between two people to still have a good communication is 2.40m. The problem with large-size table can be its transportability but Extremis have separated the table into sections, resulting in very compressed wrapping.
To add beauty to the ambiance, Extremis offers an integrated torch, an oil lamp that can be lightened at the middle when installed inside. It produces a comfortable tone and reminds of the king Arthur legend. When kept outside, it is defiant to UV emission in sunshine, which means that the insignia will not alter considerably for another 10 years.
It is priced at €3,200
Via