Just in for spring, the Fendi Borderline Clutch gives off a roaring 20's vibe with the fringe and the perfect pop of color with the fuchsia.
This branded jean called dvb refers to nothing but the brand by the name of David & Victoria Beckham.
Those who adore delicate and fine shades of eye shadow must try the fresh Eye shadow Quad available under label Channel for spring 2008.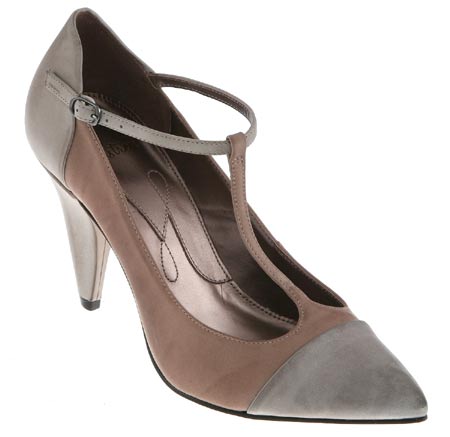 Check out the faded pink and grey combo, Rusty Lee Heels by Poste Mistress.
Find out why this Henry Cuir Pas de Qui Tote is the must-have style of the week.
Nothing's worse than chipping your manicure a few days into a trip. Diva in a carry on chimes in on Sally Hansen's oh-so-portable nail color line, Color Quick.
Scrupulously designed, the John Hardy Twisted Cuff flaunts pave citrine and white sapphire pebbled on a sterling silver cuff.