Those who are blessed with an adventurous spirit should experience their stay in a shell house. Don't give me a lousy face as this is quite possible. Ask owners of Nautilus House! The edifice stands with dignity and demands respect for its unique creation. It can be witnessed as a strong competitor to your existing manors equipped with state-of-art technology.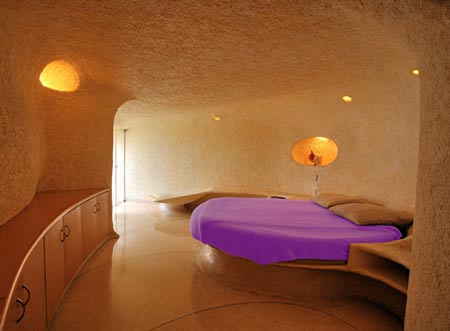 The USP of this estate resides in its out-of-the-box looks that maintain a level of synergy with Mother Nature. Designed by architects Senosiain Arquitectos, the spacious house can accommodated the entire family against the assorted forms of little dens designed for kids, likewise one bought by Victoria Beckham for $50,000.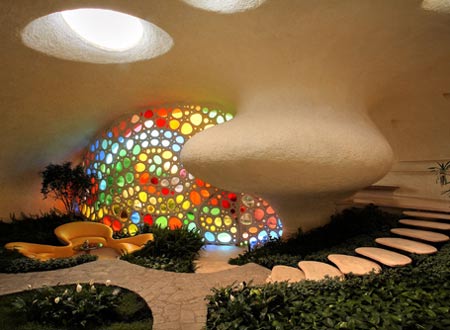 Structured in a form of a shell, the interiors of this creation match well with the exteriors. The fascia with multihued glass replicates the sunshine adding up to the drama while the globular skylights guarantee natural illumination all through the house. The very concept of living with the essentials is improved with countryside interiors or installed furniture. I simply adore the creation. But if it happens to fall short of your imagination, then stay with ewok-style tree house or enjoy the ambience at underwater lodge.
Gallery: The Nautilus House
Via WorldArchitectureHouse